Company Profile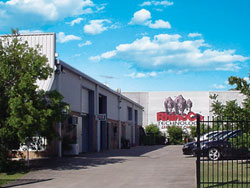 Manufacturing:
RhinoCo Technology was one of the first in Australia to adopt surface-mount production technology. The desire to export products worldwide at competitive prices has changed our manufacturing process. Now the majority of our low end production is undertaken by our ISO9001 quality certified factories in Taiwan & China.
OEM Engineering & Contract Manufacturing:
We have produced many OEM designs for numerous clients over the years, particularly in the areas of wireless radio interfaces, vehicle security systems and wireless video transmission. We have supplied complete wireless add-on alarm solutions for major alarm control panel manufacturers, designed custom vehicle security systems for armoured vehicle fleets, control panel wireless interfaces and wireless digital video transmission equipment, to name a few.
Procurement/Customised Product Solutions:
As well as our own designed and produced products, we have established long-term relationships with key electronic security and technology suppliers around the world. Due to our vast range and experience in almost all areas of electronic security, we are often called upon to develop customised solutions. Do you have a mobile video surveillance solution with online GPS tracking, integrated alarm/immobiliser and wireless duress button? Or can you supply a completely wireless, multi-channel, solar powered, wireless digital CCTV solution with remote access? Whatever our client requirements, we will strive to provide the winning solution.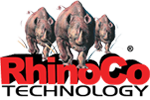 Worldwide Sales & Distribution:
In Australia we have a large customer base of industry trade professionals, government departments and major retailers. Our product range caters for these distinct markets. Our experience in analogue, hybrid and IP surveillance solutions now allows us to cater to all levels of the CCTV market.
Outside Australia we have established our own branch offices in the United Kingdom, Italy and South Africa to market and distribute our range. We are able to ship factory direct worldwide to enable us to be highly competitive in the markets we choose to enter.
The Future:
We are more than your electronic security wholesaler/distributor - we are your engineering design house. We look forward to continually expanding our business both locally and internationally and we will always endeavour to support you, our valued customer, with the largest range of leading-edge, value for money products with the best technical support in the industry.
Let us prove it to you!
Vision Statement
We endeavour to lead the way in our chosen industry by providing creative solutions, which enhance the products and services that we provide to our customers worldwide. We will achieve our vision by our commitment to the following four areas:
Our customers: Our growth has come from our ability to understand the importance of our customer's needs and expectations. The company has been built on innovation and the ability to continually improve both products and work practices to meet evolving customer needs and to establish long-term relationships.
Becoming global as a company: Our international presence in the United Kingdom and Europe has given us an in-depth perspective of the global market. This experience ensures that our pricing and quality of product are more favourable than that of our competitors.
Investing in our people: Having the right people with the right skills is critical in achieving Rhino's vision. Continuous training and development of our staff will ensure that our vision is achieved.
Introduction of quality systems and best practices: New quality and contact management systems will enable us to control and improve our growth through the aid of predefined plans and objectives. Benchmarking against best practices will ensure that our growth is directed in a truly beneficial way.